The concept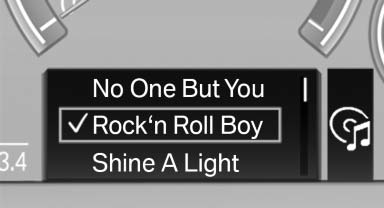 The following can be operated using the buttons and the thumbwheel on the steering wheel:
Current audio source.
Redial on telephone*.
Activation of the voice activation system*.
See also:
Exterior mirrors
General information The mirror on the passenger side is more curved than the driver's mirror. Estimating distances correctly Objects reflected in the mirror are closer than they appear. Do no ...
Turn signals, front
24-watt bulb, PY24W 1. Rotate bulb holder to the left and remove it along with the bulb. 2. Rotate the bulb to the right along with the socket and replace. 3. Install in the reverse order. ...
Built for Curves
Like BMW's cars, the X3 offers top-notch road manners. Some may find the steering wheel too difficult to turn, but its heavy rotations render spot-on directional control. The meaty steering wheel ...