Coolant
General information

Danger of burns from hot engine
Do not open the cooling system while the engine is hot; otherwise, escaping coolant may cause burns.

Suitable additives
Only use suitable additives; otherwise, engine damage may occur. The additives are harmful to your health.
Coolant consists of water and additives.
Not all commercially available additives are suitable for your vehicle. Ask your service center for suitable additives.
Coolant level
If there is no Min– and Max– mark in the filler neck of the coolant reservoir, have the coolant level checked if necessary by your service center and add coolant as needed.
Checking
1. Let the engine cool.
2. Turn the cap of the coolant reservoir slightly counterclockwise to allow any excess pressure to dissipate, and then open it.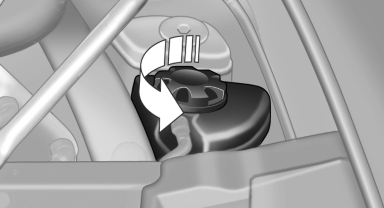 3. The coolant level is correct if it lies between the minimum and maximum marks in the filler neck.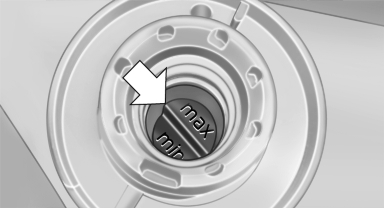 4. If the coolant is low, slowly add coolant up to the specified level; do not overfill.
5. Turn the cap until there is an audible click.
6. Have the cause of the coolant loss eliminated as soon as possible.
Disposal

Comply with the relevant environmental protection regulations when disposing of coolant and coolant additives.
See also:
Instrument cluster
1.Speedometer 135i: with fuel gauge 2. Indicator lamps for turn signals 3. Indicator and warning lamps 4. Tachometer 5. Fuel gauge 135i: engine oil temperature 6. ...
HDC Hill Descent Control
The concept HDC is a downhill driving assistant that automatically controls vehicle speed on steep downhill gradients. Without applying the brakes, the vehicle moves at slightly more than walking ...
Example: dialing a phone number
1. Briefly press the button on the steering wheel. 2. ›Dial number‹ The system says: »Please say the number«. 3. For instance, ›123 456 790‹ The system says: »123 456 790. Continue? ...