Adjusting
General information

Do not adjust the seat while driving
Never attempt to adjust the driver's seat while driving.
The seat could respond with unexpected movement and the ensuing loss of vehicle control could lead to an accident.

Do not incline the backrest too far to the rear
Do not incline the backrest on the front passenger side too far to the rear during driving. Otherwise, there is the danger of sliding under the safety belt in an accident. This would eliminate the protection normally provided by the belt.
The seat setting is stored for the remote control currently in use. When the vehicle is unlocked via the remote control, the position is automatically retrieved if this function, was activated.
Overview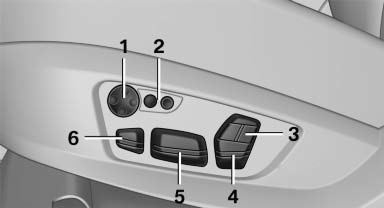 1 Lumbar support*
2 Backrest width*
3 Shoulder support*
4 Backrest
5 Forward/back, height, tilt
6 Thigh support*
Adjustments in detail
1. Forward/back.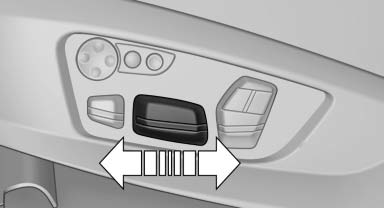 2. Height.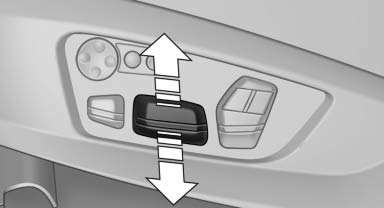 3. Seat tilt.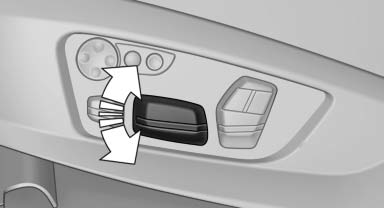 4. Backrest tilt.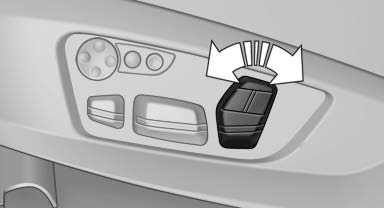 5. Thigh support*.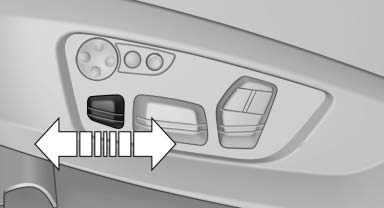 See also:
Check the tire inflationpressure regularly
Check and, if necessary, correct the tire inflation pressure at least twice a month and before starting on a long trip. Low tire inflation pressure increases rolling resistance and thus raises f ...
Interior
The 128i's interior design is fairly traditional, with more upright shapes than sweeping contours. Dual-zone climate controls sit below the center air vents and optional navigation system, with BM ...
Driving
I'd feel a bit bad for the driver on that trip, though. While the 400-horsepower, turbocharged 4.4-liter V-8 engine is relatively sprightly in the 750i, I thought it was a bit of a laggard while t ...