Heat image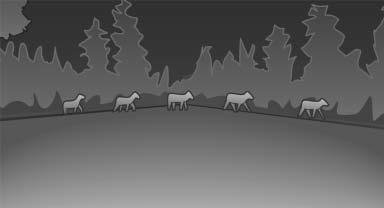 The image shows the heat radiated by objects in the field of view of the camera.
Warm objects have a light appearance and cold objects, a dark appearance.
The ability to detect an object depends on the temperature difference between the object and the background and on the level of heat radiation emitted by the object. Objects that are similar in temperature to the environment or that radiate very little heat are difficult to detect.
For safety reasons, when driving at speeds above approx. 3 mph/5 km/h and in low ambient light, the image is only displayed when the low beams are switched on.
A still image is displayed at regular intervals for a fraction of a second.
See also:
Initialization
The initialization process adopts the set inflation tire pressures as reference values for the detection of a flat tire. Initialization is started by confirming the inflation pressures. Do not ...
Service history
Perform maintenance work at the service center and have them recorded in the vehicle data. The entries are like a service booklet of the documentation of regular maintenance. The entered mainte ...
BMW X5 xDrive35i: BMW's Turbocharged Inline-6 with Valvetronic.
BMW X5 xDrive 35i receives a brand new inline-6 gasoline engine, internally dubbed "N55." The new engine features the same 3.0-liter displacement and 300 horsepower output of its predece ...