Adjusting
General information

Do not adjust the seat while driving
Never attempt to adjust the driver's seat while driving.
The seat could respond with unexpected movement and the ensuing loss of vehicle control could lead to an accident.

Do not incline the backrest too far to the rear
Do not incline the backrest on the front passenger side too far to the rear during driving. Otherwise, there is the danger of sliding under the safety belt in an accident. This would eliminate the protection normally provided by the belt.
The seat setting is stored for the remote control currently in use. When the vehicle is unlocked via the remote control, the position is automatically retrieved if this function, was activated.
Overview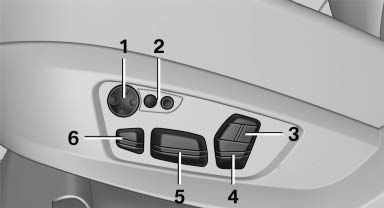 1 Lumbar support*
2 Backrest width*
3 Shoulder support*
4 Backrest
5 Forward/back, height, tilt
6 Thigh support*
Adjustments in detail
1. Forward/back.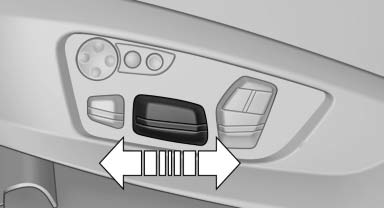 2. Height.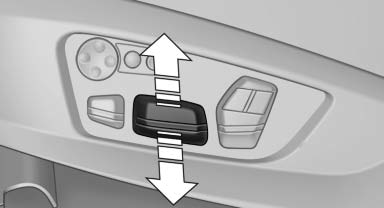 3. Seat tilt.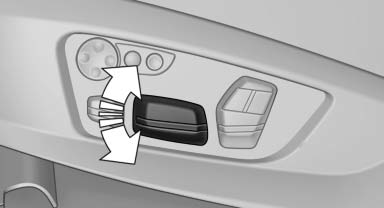 4. Backrest tilt.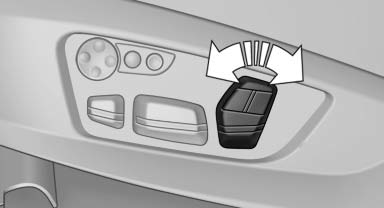 5. Thigh support*.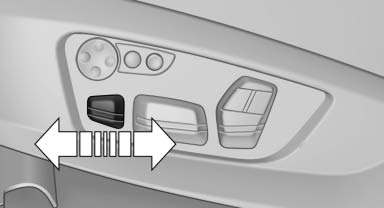 See also:
Audio/video playback
Audio Audio can be played back via rear entertainment from any source in the vehicle. Operation is the same as for the front audio playback. Video Video can be played back in the rear from the ...
Automatic mode
The Auto Start/Stop function is operational after each engine start. The function is activated above a certain speed. ► Automatic transmission: from 5 mph, approx. 9 km/h. ...
Measurement
Measurements are made by ultrasound sensors in the bumpers. The range is approx. 6 ft/2 m. An acoustic warning is first given: ▷ By the front sensors and two rear corner sensors at approx ...