Setting compass zones
Set the compass zone corresponding to the vehicle's geographic location so that the compass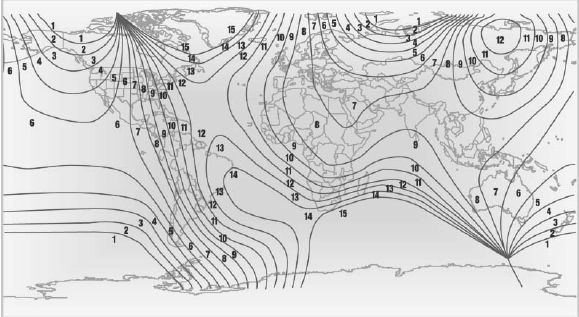 Setting compass zones
Press the adjustment button for 3‑4 seconds.
The number of the compass zone set is shown in the display.
To change the zone setting, briefly press the adjustment button repeatedly until the display shows the number of the compass zone corresponding to the current location. can function correctly; refer to the world map with compass zones.
The compass is operational again after approx.
10 seconds.