Dimensions
Coupe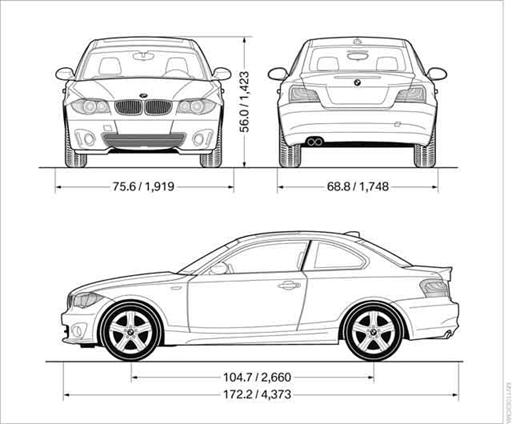 All dimensions given in inches/mm. Smallest turning circle dia.: 35.1 ft/10.7 m 135i: height 55.4 in/1,408 mm
Convertible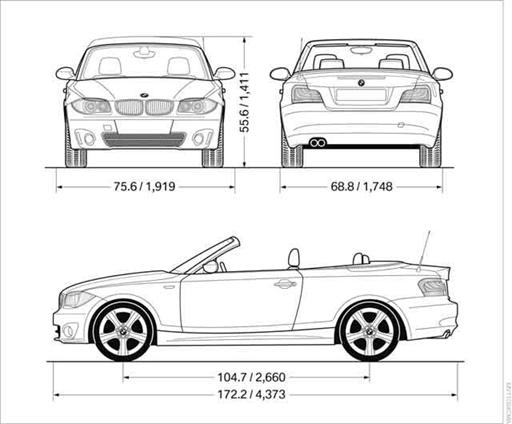 All dimensions given in inches/mm. Smallest turning circle dia.: 35.1 ft/10.7 m 135i: height 54.8 in/1,392 mm
See also:
Office information
The number of unread messages and active tasks as well as the upcoming appointments are displayed. 1. "Office". 2. "Current office". 3. Select the desired entry to display d ...
Automatic Service Request
Data regarding the maintenance status or legally mandated inspections of the vehicle are automatically transmitted to your service center before a service due date. You can check when your serv ...
Parking using the parking assistant
Personal responsibility The parking assistant does not relieve the driver of responsibility for the vehicle during the parking procedure.Watch the parking space and parking procedure closely a ...