Lug bolt lock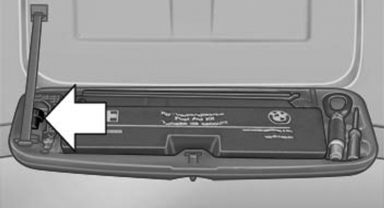 The lug bolt lock is in the tool kit or in a storage compartment close to the tool kit.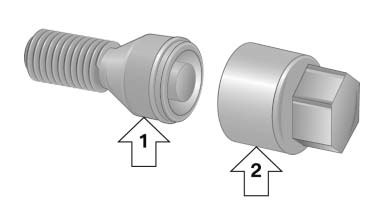 ▷ Lug bolt, arrow 1.
▷ Adapter, arrow 2.
Removing
1. Attach the adapter to the wheel lug.
2. Unscrew the lug bolt.
Remove the adapter after screwing the lug bolt back on.