Steering wheel
General information

Do not adjust while driving
Do not adjust the steering wheel while driving; otherwise, an unexpected movement could result in an accident.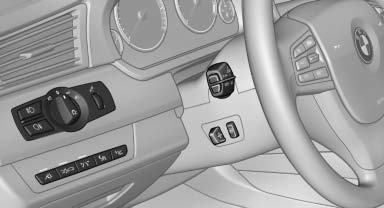 Adjusting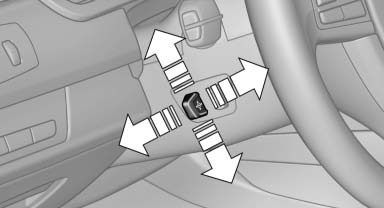 The steering wheel can be adjusted in four directions.
Storing the position
Seat, mirror, and steering wheel memory.
Assistance getting in and out
The steering wheel temporarily moves into the highest position to make it easier to enter and exit the vehicle.
Steering wheel heating
Switching on/off

Press the button.
On: the LED lights up.
Off: the LED goes out.
See also:
Automatic Service Request
Data regarding the maintenance status or legally mandated inspections of the vehicle are automatically transmitted to your service center before a service due date. You can check when your serv ...
Variable sport steering
The variable sport steering increases the steering angle of the front wheels at large steering wheel angles, e.g., in tight curves or when parking. Steering becomes more direct. It also varies t ...
General information
Additional information can be displayed on the right side of the split screen, e.g., information from the onboard computer. In the divided screen view, the so-called split screen, this informat ...