Load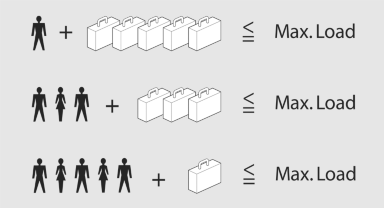 The maximum load is the sum of the weight of the occupants and the cargo.
The greater the weight of the occupants, the less cargo that can be transported.
See also:
Putting into operation after a power failure
Putting the parking brake into operation The parking brake should only be put into operation again if it was manually released due to an interruption in the supply of electrical power. Otherw ...
Diagnosis OBD
On the driver's side is an OBD socket for checking components relevant to the composition of the vehicle's emissions. ...
Drive away without delay
Do not wait for the engine to warm up while the vehicle remains stationary. Start driving right away, but at moderate engine speeds. This is the fastest way for the cold engine to reach its ope ...