Engaging the transmission position
▷ Transmission position P can only be disengaged if the engine is running and the brake pedal is pressed.
▷ With the vehicle stationary, press on the brake pedal before shifting out of P or N; otherwise, the shift command will not be executed: shift lock.

Depress the brake until you start driving
To prevent the vehicle from creeping after you select a driving position, maintain pressure on the brake pedal until you are ready to start.◀
Engaging D, R and N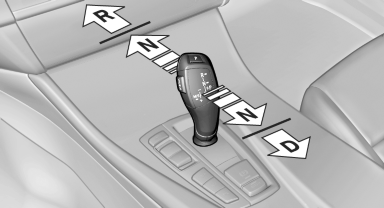 Briefly push the selector lever in the desired direction, beyond a resistance point if necessary.
After releasing the selector lever, it returns to its center position.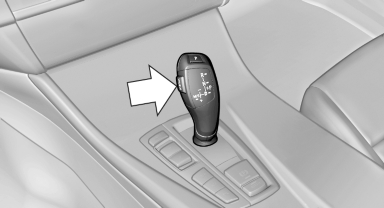 Press unlock button, in order to:
▷ Engage R.
▷ Shift out of P.
Engaging P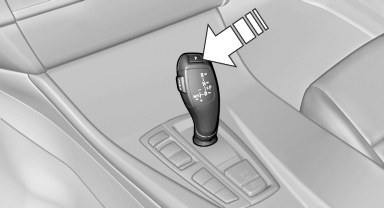 Press button P.
See also:
Services status
Displaying available services Display of all services available in the vehicle. 1. "BMW Assist" or "ConnectedDrive" 2. "Service Status" 3. "Available services&qu ...
Special destinations
Opening the search for special destinations To select special destinations, e.g., hotels or tourist attractions: 1. "Navigation" 2. "Points of Interest" 3. Select the searc ...
Setting the voice dialog
You can set whether the system should use the standard dialog or a shorter version. In the shorter variant of the voice dialog, the announcements from the system are issued in an abbreviated fo ...