Label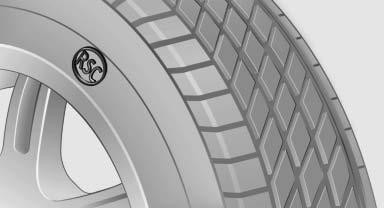 Run-flat tires
RSC label on the tire sidewall.
The wheels are composed of special rims and tires that are self-supporting, to a limited degree.
The support of the sidewall allows the tire to remain drivable to a restricted degree in the event of a pressure loss.
Driving with a damaged tire:
▷ Flat Tire Monitor FTM
▷ Tire Pressure Monitor TPM
See also:
Bypassing a section of the route
Calculate a new route for a route section. 1. "Navigation" 2. "Route information" 3. "New route for" New route for 4. Turn the controller. Enter the number of kilo ...
Energy recovery
The energy of motion of the vehicle is converted to electrical energy while coasting. The vehicle battery is partially charged and fuel consumption can be lowered. ...
Closing tailgate
Drive with the tailgate closed Only drive with the tailgate closed; otherwise, passengers and other road users may be endangered or the vehicle may be damaged if an accident occurs or during ...