Bypassing a section of the route
Calculate a new route for a route section.
1. "Navigation"
2. "Route information"
3. "New route for"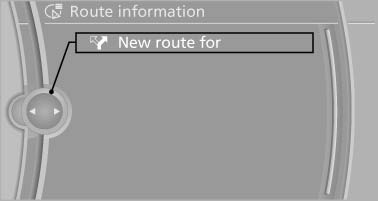 New route for
4. Turn the controller. Enter the number of kilometers within which you would like to return to the original route.
5. Press the controller.