Coolant
General information

Danger of burns from hot engine
Do not open the cooling system while the engine is hot; otherwise, escaping coolant may cause burns.

Suitable additives
Only use suitable additives; otherwise, engine damage may occur. The additives are harmful to your health.
Coolant consists of water and additives.
Not all commercially available additives are suitable for your vehicle. Ask your service center for suitable additives.
Coolant level
If there is no Min– and Max– mark in the filler neck of the coolant reservoir, have the coolant level checked if necessary by your service center and add coolant as needed.
Checking
1. Let the engine cool.
2. Turn the cap of the coolant reservoir slightly counterclockwise to allow any excess pressure to dissipate, and then open it.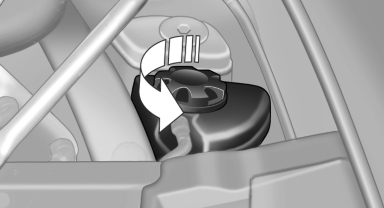 3. The coolant level is correct if it lies between the minimum and maximum marks in the filler neck.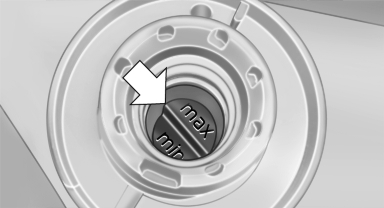 4. If the coolant is low, slowly add coolant up to the specified level; do not overfill.
5. Turn the cap until there is an audible click.
6. Have the cause of the coolant loss eliminated as soon as possible.
Disposal

Comply with the relevant environmental protection regulations when disposing of coolant and coolant additives.
See also:
For Canadian customers
Canadian customers who wish to report a safety-related defect to Transport Canada, Defect Investigations and Recalls, may telephone the toll-free hotline 1-800-333-0510. You can also obtain ot ...
Safety switch
The safety switch in the driver's door can be used to prevent children, for example, from opening and closing the rear windows using the switches in the rear. Switching on and off Press the butt ...
What to do if...
Information on suitable mobile phones, refer to page 204. Appointments, tasks, notes, text messages, or e-mails from the mobile phone are not displayed. ► The mobile phone is not capable ...