iDrive in the rear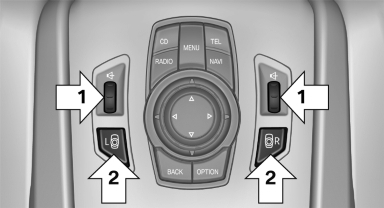 Operation is the same as for the iDrive in the front.
To adjust the volume: turn, arrows 1.
To activate the controller and switch between the screens: press the buttons, arrows 2.
A green LED indicates which screen is active and can be operated via the iDrive in the rear.