Engaging the transmission position
Transmission position P can only be disengaged if the engine is running and the brake pedal is pressed.
With the vehicle stationary, press on the brake pedal before shifting out of P or N; otherwise, the shift command will not be executed: shift lock.

Depress the brake until you start driving
To prevent the vehicle from creeping after you select a driving position, maintain pressure on the brake pedal until you are ready to start.
Engaging D, R and N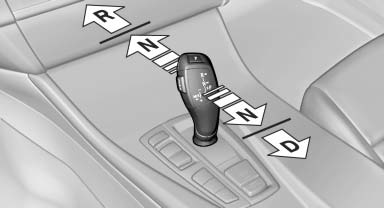 Briefly push the selector lever in the desired direction, beyond a resistance point if necessary.
After releasing the selector lever, it returns to its center position.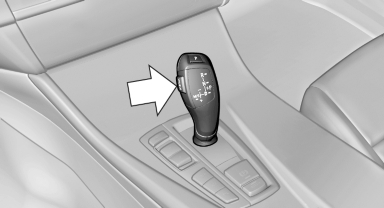 Press the Unlock button to:
Engage R.
Shift out of P.
Engaging P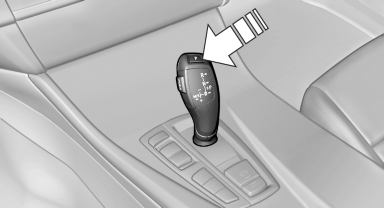 Press button P.
See also:
Adjusting
Vehicle Equipment ...
The concept
DSC prevents traction loss in the driving wheels when driving away and accelerating. DSC also recognizes unstable vehicle conditions, such as fishtailing or nose-diving. Subject to physical lim ...
General information
Your vehicle contains advanced technology for the reduction of fuel consumption and emissions. Fuel consumption depends on a number of different factors. The implementation of certain measures, ...