Steering wheel
General information

Do not adjust while driving
Do not adjust the steering wheel while driving; otherwise, an unexpected movement could result in an accident.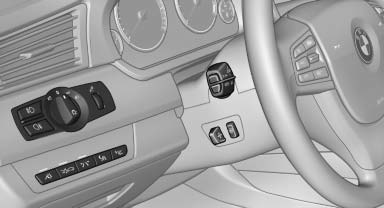 Adjusting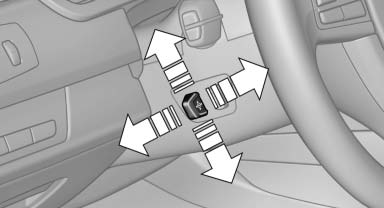 The steering wheel can be adjusted in four directions.
Storing the position
Seat, mirror, and steering wheel memory.
Assistance getting in and out
The steering wheel temporarily moves into the highest position to make it easier to enter and exit the vehicle.
Steering wheel heating
Switching on/off

Press the button.
On: the LED lights up.
Off: the LED goes out.
See also:
Overview, instrument cluster
1. Miles/trip miles External temperature Time Date Range Selection list, e.g., radio Navigation display Computer 2. Transmission display Current fuel consumption Energy recovery 3. ...
Weights
The values preceding the slash apply to vehicles with manual transmission; the values following the slash apply to vehicles with automatic transmission. ...
Starting playback
Push the CD/DVD into the drive with the labeled side facing upward. The CD/DVD is automatically pulled in. ▷ Playback begins automatically after a few seconds. ▷ Otherwise: select ...