Steering wheel
General information

Do not adjust while driving
Do not adjust the steering wheel while driving; otherwise, an unexpected movement could result in an accident.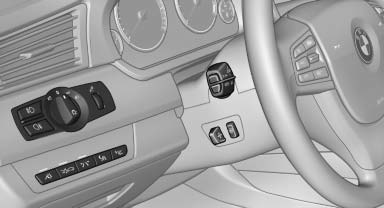 Adjusting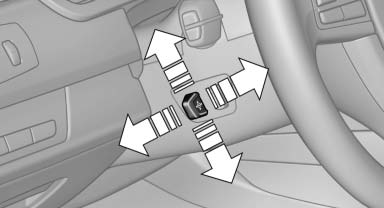 The steering wheel can be adjusted in four directions.
Storing the position
Seat, mirror, and steering wheel memory.
Assistance getting in and out
The steering wheel temporarily moves into the highest position to make it easier to enter and exit the vehicle.
Steering wheel heating
Switching on/off

Press the button.
On: the LED lights up.
Off: the LED goes out.
See also:
Use high-quality brands
Field experience has indicated significant differences in fuel quality: volatility, composition, additives, etc., among gasolines offered for sale in the United States and Canada. Fuels contain ...
Fuel cap
The indicator lamp lights up. If the fuel cap is not properly tightened, the OBD system may conclude that fuel vapor is escaping. If the cap is then tightened, the display should go out in a ...
Viewing stored Check Control messages
Viewing stored Check Control messages 1. Press the button on the turn signal lever downward. "CHECK OK" or the stored Check Control messages appear on the display. "CHECK OK" is show ...