Climate control windshield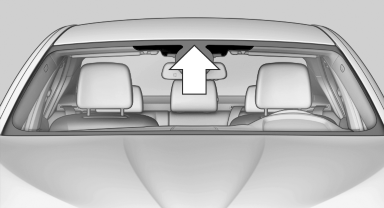 Climate control windshield
The marked area is not covered with heat reflective coating.
Use this area for garage door openers, devices for electronic toll collection, etc.
See also:
Storing the position
The current position can be stored in the address book. 1. "Navigation" 2. Open "Options". 3. "Store position as contact" or "Add position to contact" ...
View of an opened menu
When a menu is opened, it generally opens with the panel that was last selected in that menu. To display the first panel of a menu: ▷ Move the controller to the left repeatedly until the ...
Engine oil temperature
Cold engine: the pointer is at the low temperature end. Drive at moderate engine and vehicle speeds. Normal operating temperature: the pointer is in the middle or in the left hal ...