Head-up Display
The concept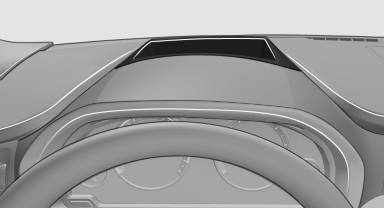 This system projects important information into the driver's field of vision, e.g., the speed.
In this way, the driver can get information without averting his or her eyes from the road.
See also:
The concept
The iDrive combines the functions of a multitude of switches. Thus, these functions can be operated from a central location. Using the iDrive during a trip To avoid becoming distracted and posing ...
Configuring cell phone
Additional functions can be activated or deactivated for paired and connected mobile phones. 1. "Telephone" 2. "Bluetooth® (phone)" 3. Highlight the mobile phone to be configu ...
Tire identification marks
Knowledge of the labeling on the side of the tire makes it easier to identify and choose the right tires. Tire size Speed code letter Q = up to 100 mph or 160 km/h T = up to 118 mph or 190 km/ ...