BMW X6: cargo cover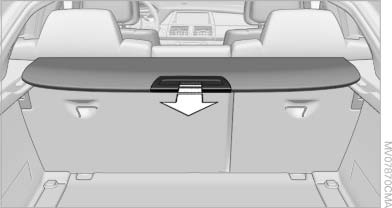 BMW X6: cargo cover
Deploy cargo cover by pulling back.

Do not deposit heavy objects
Do not deposit heavy or hard objects on the cargo cover. Otherwise, they may present a danger to occupants, for instance during braking and evasive maneuvers.◀
Removing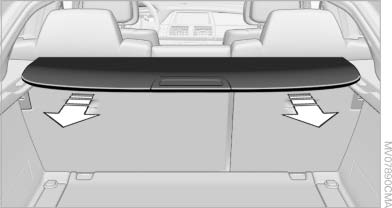 Removing
1. Grasp retracted cargo cover underneath the upper fold on both sides.
2. Pull the cover back out of the side brackets.
3. Depending on your vehicle's equipment package, you can store the cover under the floor panel in the cargo area.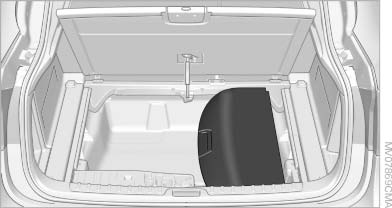 Installing
When installing, proceed in the opposite order of removal.
1. Set the cargo cover into place on the left and right sides.
2. Lift the back of the cover slightly and slide forward until it snaps into the two side brackets.