Preparing and loading the ski bag
1. Fold open the center arm rest and the lid on the inside.
2. Open the inside cover and cargo area by pressing the button.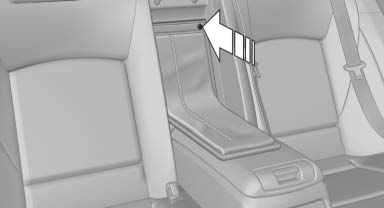 3. Lay out the ski bag.
4. Load the ski bag. If necessary, wrap the sharp edges of the skis.
If necessary, open the ski bag zipper to ease loading or to dry the ski bag.
5. Insert the tongue plate into the belt buckle.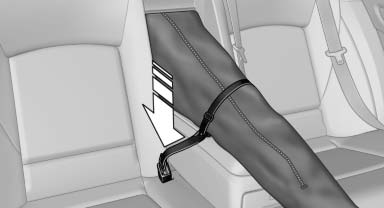 6. Tighten the retaining strap.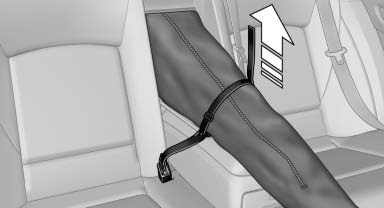 Securing the ski bag
Secure the ski bag by tightening the retaining strap; otherwise, the contents could present a source of danger to the passengers, for example during braking or evasive maneuvers.
See also:
BMW X5 with BMW Advanced Diesel:
required fuel
Ultra-Low Sulfur Diesel The engine of your BMW is designed for diesel with a low sulfur content: Ultra-low sulfur diesel ASTM D 975-07a. Only refuel with ultra-low sulfur diesel. The percentag ...
Playing a supporting role: The innovative new 8-speed automatic transmission.
Like many new BMW models, the new BMW X3 features an 8-speed automatic transmission which brings smooth shifting, sportiness and efficiency to new levels of perfection. Compared to the exemplary 6 ...
Storing a trip
Up to 30 trips can be stored in the trip list. If necessary, delete existing trips to be able to store new trips. 1. Open "Options". 2. "Store trip" 3. Enter a name for the ...