Closing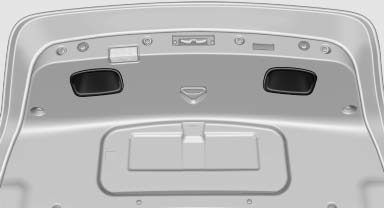 Recessed grips in the interior trim of the trunk lid make it easier to pull down the lid.

Danger of pinching
Make sure that the closing path of the trunk lid is clear; otherwise, injuries may result.

Do not place the remote control in the cargo area
Take the remote control with you and do not leave it in the cargo area; otherwise, the remote control may be locked inside the vehicle when the trunk lid is closed.
Automatic Soft Closing
To close it completely, push the trunk lid down lightly.
It is closed automatically.
Locking the vehicle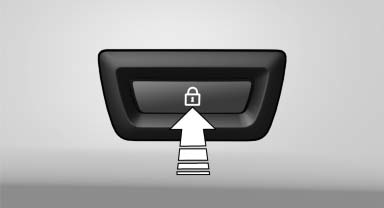 Press the button on the inside of the trunk lid. The vehicle is locked completely.
See also:
Six generations of the BMW 3-Series: The success story of a global trendsetter
If there is such a thing as a quintessential BMW, it is without doubt the BMW 3-Series. The 3-Series is everything a sports sedan should be, and for years it has stood undisputed at the summit of ...
Cargo
The trunk measures 14 cubic feet, which makes it similar in size to the Audi A8's (14.6) but smaller than the Jaguar XJ's (16.4), LS 460's (18) and S-Class' (16.3). It's quite deep and rectangular ...
Date
Setting the date 1. "Settings" 2. "Time/Date" 3. "Date:" 4. Turn the controller until the desired day is displayed. 5. Press the controller. 6. Make the necessary ...