Coolant level
Checking
1. Let the engine cool.
2. Turn the cap of the expansion tank slightly counterclockwise to allow any excess pressure to dissipate, and then open it.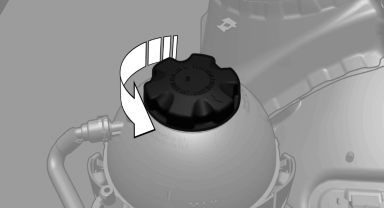 3. The coolant level is correct if it lies between the minimum and maximum marks in the filler neck.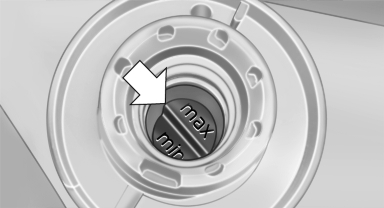 4. If the coolant is low, slowly add coolant up to the specified level; do not overfill.
5. Turn the cap until there is an audible click.
6. Have the cause of the coolant loss eliminated as soon as possible.
See also:
Note
Children in the vehicle Do not leave children unattended in the vehicle; otherwise, they could endanger themselves and other persons, e.g., by opening the doors.◀ ...
2012 BMW 650 review
One of the greatest leaps in automotive progress this past decade has been the taming of the convertible. Once requiring a tradeoff — open-air enjoyment versus performance and year-round comfort — ...
Child seat security
Child seat security The rear safety belts and the front passenger safety belt can be locked against pulling out for mounting the child restraint fixing systems. Locking the safety belt 1. P ...