Coolant level
Checking
1. Let the engine cool.
2. Turn the cap of the expansion tank slightly counterclockwise to allow any excess pressure to dissipate, and then open it.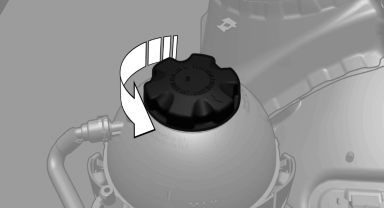 3. The coolant level is correct if it lies between the minimum and maximum marks in the filler neck.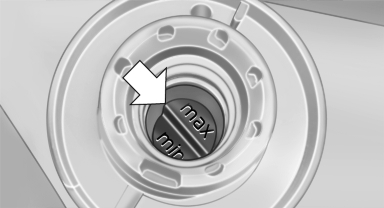 4. If the coolant is low, slowly add coolant up to the specified level; do not overfill.
5. Turn the cap until there is an audible click.
6. Have the cause of the coolant loss eliminated as soon as possible.
See also:
Roadside Assistance
Service availability Roadside Assistance can be reached around the clock in many countries. You can obtain assistance there in the event of a vehicle breakdown. Roadside Assistance The Roadside ...
Remove attached partsfollowing use
Remove auxiliary mirrors, roof or rear luggage racks which are no longer required following use. Attached parts on the vehicle impair the aerodynamics and increase the fuel consumption. ...
Phone book
Displays The phone book accesses the contacts and shows all contacts for which a phone number has been stored. The entries can be selected to make a call. 1. "Telephone". 2. "P ...