Engaging the transmission position
► Transmission position P can only be disengaged if the engine is running and the brake pedal is pressed.
► With the vehicle stationary, press on the brake pedal before shifting out of P or N; otherwise, the shift command will not be executed: shift lock.

Depress the brake until you start driving
To prevent the vehicle from creeping after you select a driving position, maintain pressure on the brake pedal until you are ready to start.◄
Engaging D, R and N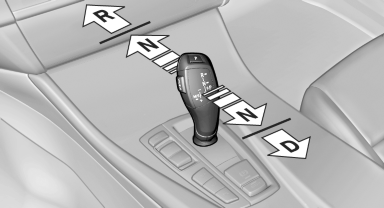 Briefly push the selector lever in the desired direction, beyond a resistance point if necessary.
After releasing the selector lever, it returns to its center position.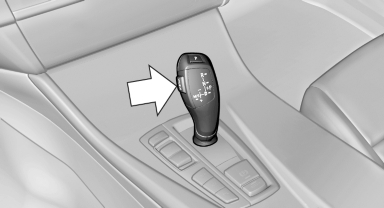 Press unlock button, in order to:
► Engage R.
► Shift out of P.
Engaging P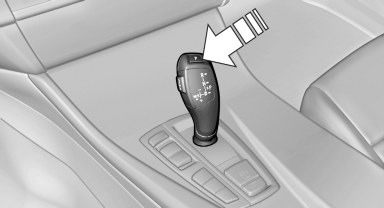 Press button P.
See also:
System limits
Be alert Due to system limitations, warnings may be not be issued at all, or may be issued late or improperly. Therefore, always be alert and ready to intervene; otherwise, there is the danger ...
Note
Children in the vehicle Do not leave children unattended in the vehicle; otherwise, they could endanger themselves and other persons, e.g., by opening the doors.◀ ...
Remove unnecessary cargo
Additional weight increases fuel consumption. ...