Closing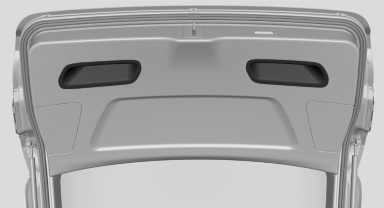 Recessed grips on the inside trim of the tailgate can be used to conveniently pull down the tailgate.

Danger of pinching
Make sure that the closing path of the tailgate is clear; otherwise, injuries may result.◄

Do not place the remote control in the cargo area
Take the remote control with you and do not leave it in the cargo area; otherwise, the remote control is locked inside the vehicle when the tailgate is closed.◄
Locking the vehicle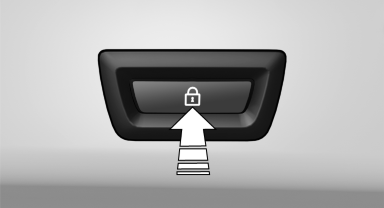 Press the button on the inside of the tailgate.
When the driver's door is closed, the vehicle is completely locked.
See also:
Malfunction
Comfort Access may not function properly if it experiences interference from local radio waves, e.g., mobile phones. If this occurs, open or close the vehicle using the buttons on the remote co ...
Country codes of DVDs
Your DVD player only plays DVDs with the coding of your home region, e.g., Europe=2. The country codes supported by your DVD are contained in the information on your DVD. An overview of the cod ...
California Proposition 65 Warning
California laws require us to state the following warning: Engine exhaust and a wide variety of automobile components and parts, including components found in the interior furnishings in a vehi ...