Weights
The values preceding the slash apply to vehicles with manual transmission; the values following the slash apply to vehicles with automatic transmission.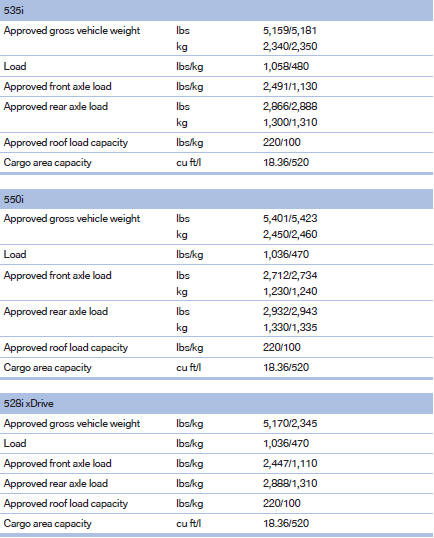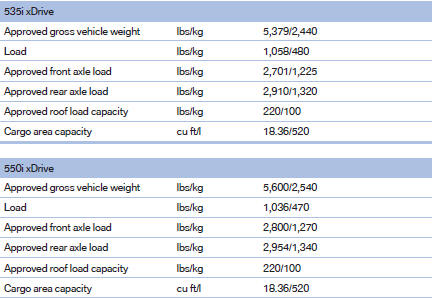 See also:
X5 M in the Market
Purists might grumble about the revered M badge spreading to BMW's crossovers, but as other manufacturers have shown, there's money to be made in high-performance SUVs; you need only look at Merce ...
Automatic Service Request
Data regarding the maintenance status or legally mandated inspections of the vehicle are automatically transmitted to your service center before a service due date. You can check when your serv ...
Swapping the telephone and additionaltelephone
The function of the telephone and additional telephone can be swapped automatically. 1. "Telephone" 2. "Bluetooth® (phone)" 3. "Swap phone/addit. phone" ...