Weights
The values preceding the slash apply to vehicles with manual transmission; the values following the slash apply to vehicles with automatic transmission.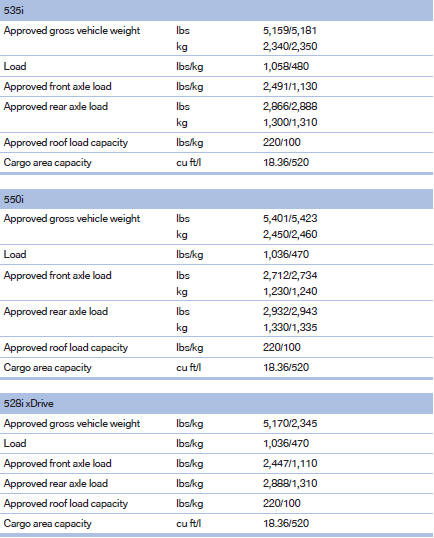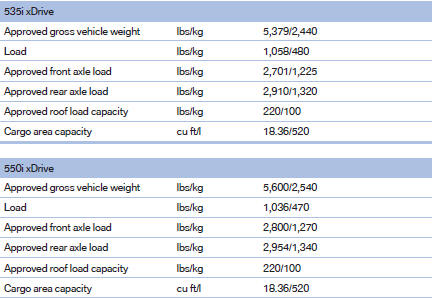 See also:
Functional requirements
The system must have been reset when the inflation pressure was correct; otherwise, reliable signaling of a flat tire is not ensured. Always use wheels with TPM electronics to ensure that the ...
Arming and disarming the alarm system
General information When you lock or unlock the vehicle, either with the remote control, Comfort Access or at the door lock the alarm system is armed or disarmed at the same time. Door lock an ...
Installing child restraint systems
Observe the child restraint system manufacturer's instructions when selecting, installing and using child restraint systems. Otherwise, the protective effect may be diminished. Standard chil ...