Fuel cap
Opening
1. Briefly press the rear edge of the fuel filler flap.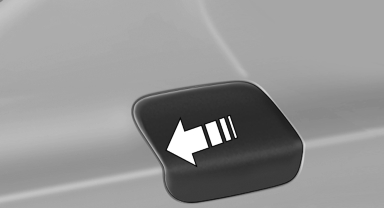 2. Turn the fuel cap counterclockwise.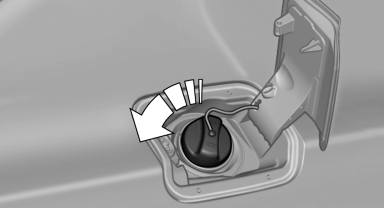 3. Place the fuel cap in the bracket attached to the fuel filler flap.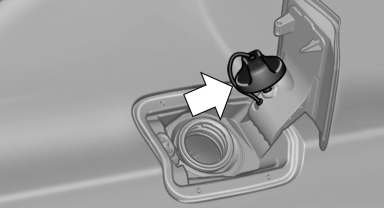 Closing
1. Fit the cap and turn it clockwise until you clearly hear a click.
2. Close the fuel filler flap.

Do not pinch the retaining strap
Do not pinch the retaining strap attached to the cap; otherwise, the cap cannot be closed properly and fuel vapors can escape.
A message is displayed if the cap is loose or missing.◀
Manually unlocking fuel filler flap
In the event of an electrical malfunction, for example.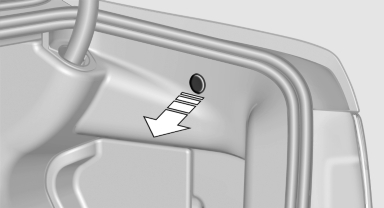 Pull the green knob with the fuel pump symbol.
This releases the fuel filler flap.
See also:
Service and WarrantyInformation Booklet for USmodels and Warranty andService Guide Booklet forCanadian models
Please consult your Service and Warranty Information Booklet for US models and Warranty and Service Guide Booklet for Canadian models for additional information on service requirements. Maintena ...
X3 in the Market
At $38,000, the X3 starts substantially higher than its nearest competitor, the Acura RDX. Save for its problematic transmission behavior, the BMW offers a more buttoned-down driving experience th ...
Interior
The 135i's interior design is fairly traditional, with more upright shapes than sweeping contours. Dual-zone climate controls sit below the center air vents and optional navigation system, with BM ...