Indicator/warning lamps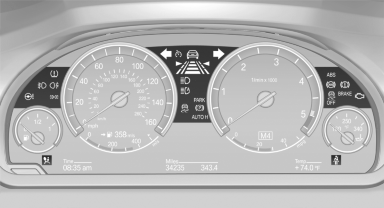 The indicator and warning lamps can light up in a variety of combinations and colors.
Several of the lamps are checked for proper functioning and light up temporarily when the engine is started or the ignition is switched on.
Overview: indicator/warning lamps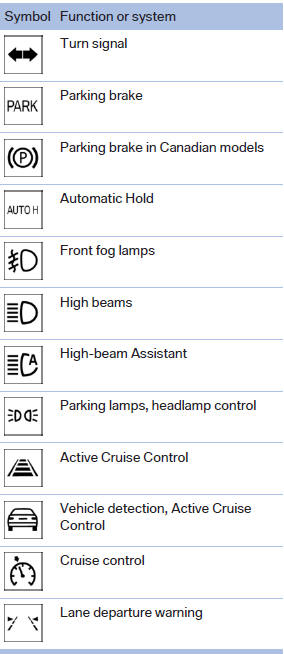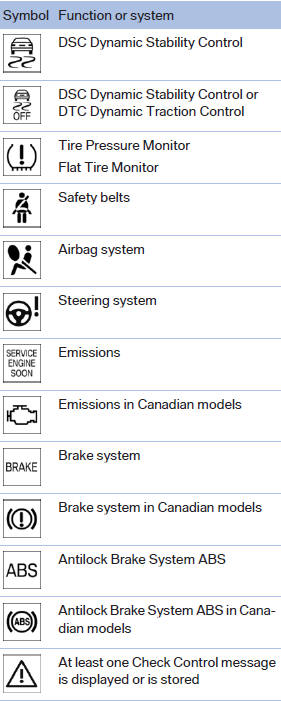 See also:
System limits
Personal responsibility The system cannot serve as a substitute for the driver's personal judgment of the course of the road and the traffic situation. In the event of a warning, do not jerk th ...
Actions in the event of a flat tire
Run-flat tires You can continue driving with a damaged tire at speeds up to 50 mph/80 km/h. Do not continue driving without run-flat tires If the vehicle is not equipped with run-flat tires ...
Maximum cooling
Press the button. The system is set to the lowest temperature, maximum air volume and recirculatedair mode. Air flows out of the vents for the upper body region. Open them for this purpose. A ...