Shoulder support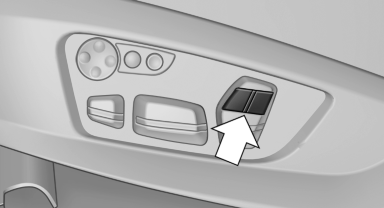 Also supports the back in the shoulder area:
▷ Results in a relaxed seating position.
▷ Reduces strain on the shoulder muscles.
See also:
Help dialog for the voice activation system
Calling up help dialog: ›Help‹ Additional commands for the help dialog: ▷ ›Help with examples‹: information about the current operating options and the most important commands for them ar ...
Controls
Controls 1. Control Display 2. Controller with buttons The buttons can be used to open the menus directly. The controller can be used to select menu items and create the settings. The button ...
Ignition on
Press the Start/Stop button, and do not press on the brake pedal at the same time. All vehicle systems are ready for operation. Most of the indicator and warning lamps in the instrument cluster ...