CD/Multimedia
CD/DVD drive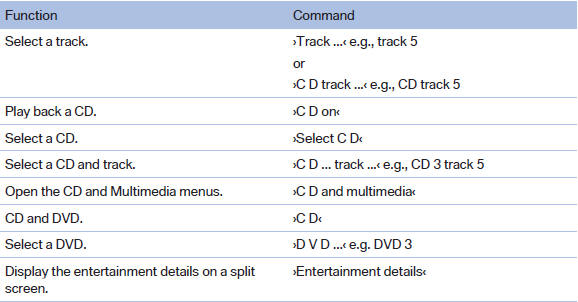 Music collection

External devices

Tone

See also:
Summer tires
Do not drive with a tire tread depth of less than 0.12 in/3 mm. There is an increased danger of hydroplaning if the tread depth is less than 0.12 in/3 mm. ...
For your own safety
Maintenance and repairs Advanced technology, e.g., the use of modern materials and high-performance electronics, requires suitable maintenance and repair methods. Therefore, have this work perfo ...
Braking: One Step Up, Two Back
There is an aspect of the 5 Series that we do object to, though, and that's the braking. To be clear, the car stops well enough; it's not a safety concern. The problem is the feel of the braking, ...