Fuel quality
Fuels that are marked on the gas pump as containing metal must not be used.

Refuel only with unleaded gasoline without metallic additives.
Do not refuel with any leaded gasoline or gasoline with metallic additives, e. g. manganese or iron, or permanent damage to the catalytic converter and other components.

Do not refuel with ethanol
Do not refuel with E85, i.e., fuel with an ethanol content of 85 %, or with Flex Fuel, as this would damage the engine and fuel supply system.
Required fuel
Gasoline with lower AKI
The minimum AKI Rating is 89.
If you use gasoline with this minimum AKI Rating, the engine may produce knocking sounds when starting at high outside temperatures.
This has no effect on the engine life.

Minimum fuel grade
Do not use any gasoline below the minimum specified fuel grade; otherwise, engine damage may occur.
Use high-quality brands
Field experience has indicated significant differences in fuel quality: volatility, composition, additives, etc., among gasolines offered for sale in the United States and Canada.
Fuels containing up to and including 10 % ethanol or other oxygenates with up to 2.8 % oxygen by weight, that is, 15 % MTBE or 3 % methanol plus an equivalent amount of co-solvent, will not void the applicable warranties with respect to defects in materials or workmanship.

Minimum fuel grade
The use of poor-quality fuels may result in driveability, starting and stalling problems especially under certain environmental conditions such as high ambient temperature and high altitude.
Should you encounter driveability problems which you suspect could be related to the fuel you are using, we recommend that you respond by switching to a recognized high-quality brand such as gasoline that is advertised as Top Tier Detergent Gasoline.
Failure to comply with these recommendations may result in unscheduled maintenance.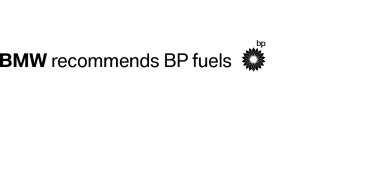 See also:
When the vehicle is parked
If you still want to view the time, external temperature and odometer reading briefly after the remote control has been taken out of the ignition lock: Press button 1 in the instrument cluster. ...
Switching the high beams on and off manually
Switching the high beams on and off manually ▷ High beams on, arrow 1. ▷ High beams off/headlamp flasher, arrow 2. To reactivate the High-beam Assistant, briefly push the tu ...
Video playback
Country codes Only DVDs with the code of the home region can be played back; also refer to the information on the DVD. Playback The video image is displayed on the front Control Display up ...