General information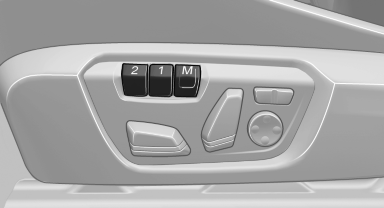 Two different driver's seat and exterior mirror positions can be stored and retrieved for each remote control. Settings for the backrest width and lumbar support are not stored in memory.
See also:
Servotronic
The conceptThe Servotronic varies the steering force required to turn the wheels relative to the vehicle speed. At low speeds, the steering force is strongly assisted, i.e. less force is needed f ...
Status of the Owner's Manual
The manufacturer of your vehicle pursues a policy of constant development that is conceived to ensure that our vehicles continue to embody the highest quality and safety standards. In rare cas ...
For US owners only
The transmitter and receiver units comply with part 15 of the FCC/Federal Communication Commission regulations. Operation is governed by the following: FCC ID: ▷ NBG009014A. Compliance ...