BMW X5 with BMW Advanced Diesel:
required fuel
Ultra-Low Sulfur Diesel
The engine of your BMW is designed for diesel with a low sulfur content:
Ultra-low sulfur diesel ASTM D 975-07a.

Only refuel with ultra-low sulfur diesel.
The percentage of biodiesel in the fuel must not exceed 5%, referred to as B5. Do not refuel with gasoline. If the vehicle has been refueled with incorrect fuel such as gasoline, do not start the engine; otherwise, there is a danger of engine damage.◀
If you added the wrong fuel, contact the service center.
The fuel filling neck is designed for refueling with diesel nozzles.
If the nozzle cannot be inserted into the fuel filler pipe of your BMW, please check to make sure that you are refueling with a diesel fuel pump and whether this is equipped with a diesel nozzle.
In the event the Ultra-Low Sulfur Diesel fuel cannot be fully inserted into the fuel filler neck, please contact BMW Roadside Assistance for instructions on how to add fuel. For more information on BMW Roadside Assistance
Winter diesel
To ensure that the diesel engine remains operational in the winter, use winter diesel.
It is available at gas stations during winter months.
The standard fuel filter heating prevents the supply of fuel from stalling during driving.

No diesel additives
Do not add additives, including gasoline; otherwise, engine damage may occur.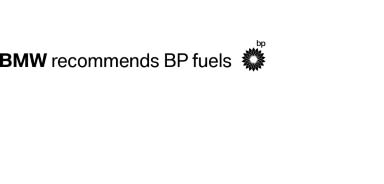 See also:
Opening the DVD-specific menu
Additional functions may be available on DVDs. It is thus possible, for example, to select from among several possible actions or to access information about the film. 1. Press the button on th ...
Roller sunblinds for the rear side windows
Pull the loop of the roller sun blind and hook onto bracket. Do not open the window while the roller sunblind is tilted Do not open the window while the roller sunblind is tilted; otherwise, ...
Compatibility
If this symbol is printed on the packaging or in the instructions of the hand-held transmitter, the remote-controlled device is generally compatible with the universal remote control. If y ...