Loading
1. Fold down the center armrest, press the button and open the cover.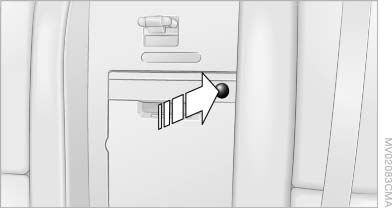 Loading
2. Press the button again; the cover in the cargo area opens. If you press the button firmly the first time, this cover also opens.
3. Extend the ski bag between the front seats and fill it. The zipper facilitates access to the stowed items and drying of the ski bag.
4. Attach the retaining strap:
BMW X5: insert the latch plate of the ski bag retaining strap into the center safety belt buckle that is marked CENTER.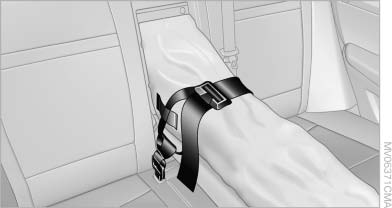 BMW X6: attach the hook of the ski bag retaining strap to the eyelet on the backrest.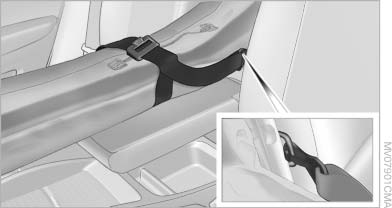 Only stow clean skis in the ski bag. Wrap sharp edges to prevent damage.