Dimensions
Coupe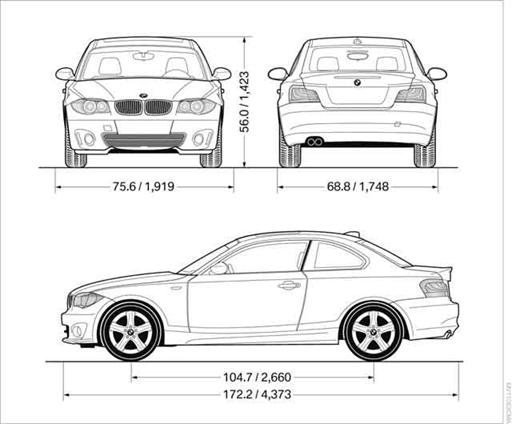 All dimensions given in inches/mm. Smallest turning circle dia.: 35.1 ft/10.7 m 135i: height 55.4 in/1,408 mm
Convertible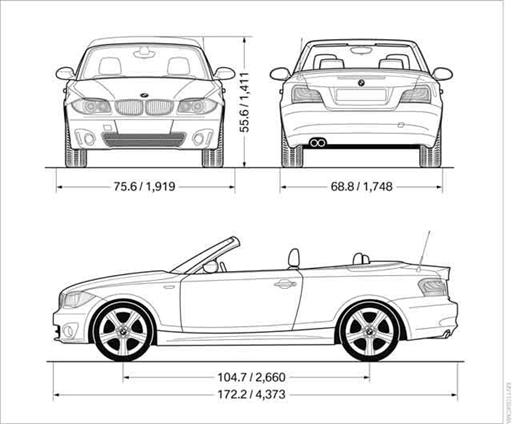 All dimensions given in inches/mm. Smallest turning circle dia.: 35.1 ft/10.7 m 135i: height 54.8 in/1,392 mm
See also:
2008 BMW X6 Review
My wife and I had just climbed out of the X6 SUV, one of BMW's newest models, and were walking away from it when she summed up her thoughts on its interesting shape. "It looks like an Aztek,& ...
Destination entry by map
Selecting the destination 1. "Navigation" 2. "Map" The current position of the vehicle is indicated on the map. 3. "Interactive map" 4. Select the destination ...
Switching between letters and numbers
Depending on the menu, you can switch between entering letters and numbers: ...