Dimensions
Coupe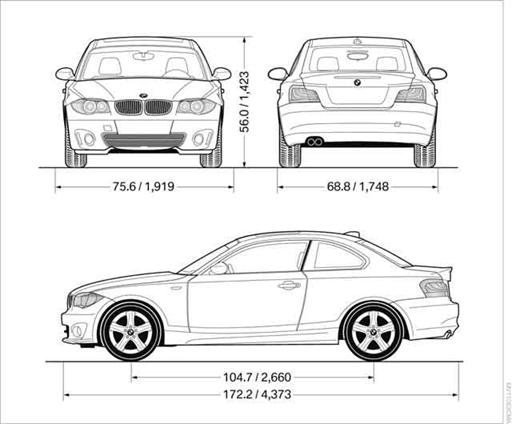 All dimensions given in inches/mm. Smallest turning circle dia.: 35.1 ft/10.7 m 135i: height 55.4 in/1,408 mm
Convertible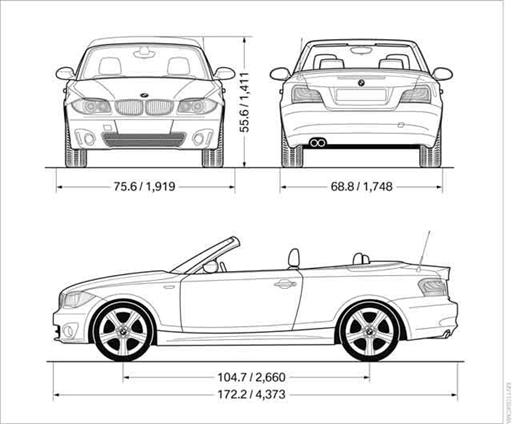 All dimensions given in inches/mm. Smallest turning circle dia.: 35.1 ft/10.7 m 135i: height 54.8 in/1,392 mm
See also:
Selecting a category
1. "Radio" 2. "Satellite radio" 3. "Category" 4. Select the desired category. ...
Possible commands
Most menu items on the Control Display can be voiced as commands. The available commands depend on which menu is currently displayed on the Control Display. There are short commands for function ...
Incoming call
Receiving calls If the number of the caller is stored in the phone book and is transmitted by the network, the name of the contact is displayed. Otherwise, only the phone number is displayed. ...