Dimensions
Coupe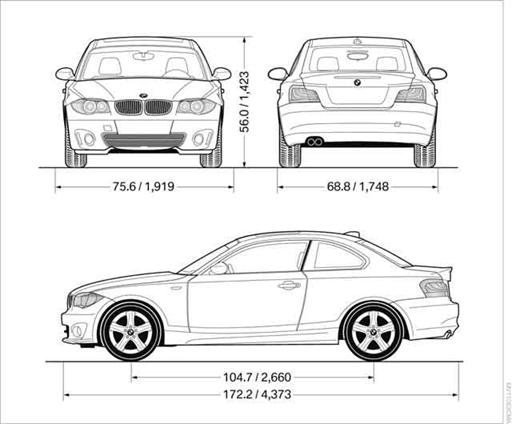 All dimensions given in inches/mm. Smallest turning circle dia.: 35.1 ft/10.7 m 135i: height 55.4 in/1,408 mm
Convertible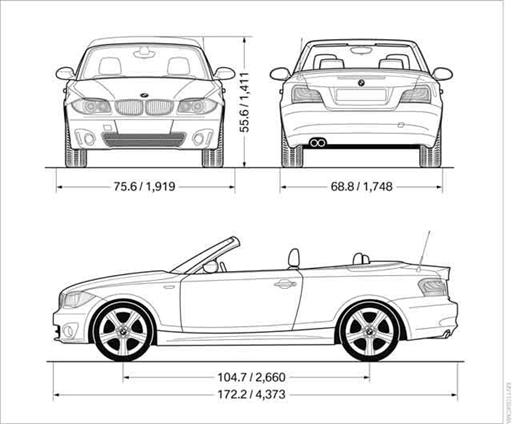 All dimensions given in inches/mm. Smallest turning circle dia.: 35.1 ft/10.7 m 135i: height 54.8 in/1,392 mm
See also:
Special windshield
The windshield is part of the system. The shape of the windshield makes it possible to display a precise image. A film in the windshield prevents double images from being displayed. Therefore, ...
Stowing cargo
▷ Heavy cargo: stow as far forward and as low as possible, ideally directly behind the cargo area separating wall. ▷ Very heavy cargo: when the rear seat is not occupied, secure e ...
Navigation data
General informationNavigation data and authorization codes are available from your BMW center. Navigation data are stored in the vehicle and can be updated. > Depending on the data volume, a dat ...