Daytime running lights
With the ignition switched on, the daytime running lights light up in position 0,

or

.
After the ignition is switched off, the parking lamps light up in position

.
Activating/deactivating
1. "Settings"
2. "Lighting"
3. "Daytime running lamps"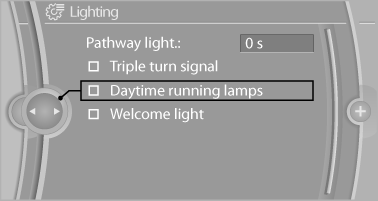 The setting is stored for the remote control currently in use.