Engaging the transmission position
▷ Transmission position P can only be disengaged if the engine is running and the brake pedal is pressed.
▷ With the vehicle stationary, press on the brake pedal before shifting out of P or N; otherwise, the shift command will not be executed: shift lock.

Depress the brake until you start driving
To prevent the vehicle from creeping after you select a driving position, maintain pressure on the brake pedal until you are ready to start.◀
Engaging D, R and N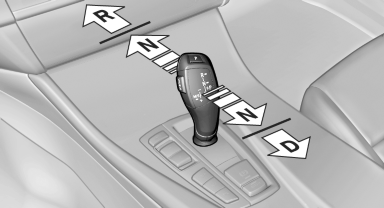 Briefly push the selector lever in the desired direction, beyond a resistance point if necessary.
After releasing the selector lever, it returns to its center position.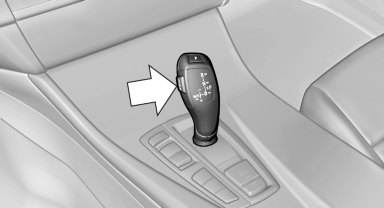 Press unlock button, in order to:
▷ Engage R.
▷ Shift out of P.
Engaging P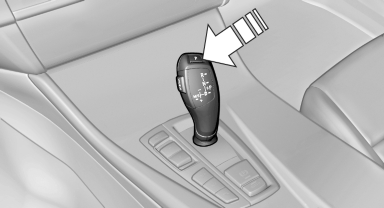 Press button P.
See also:
Weights
The values preceding the slash apply to vehicles with manual transmission; the values following the slash apply to vehicles with automatic transmission. ...
After washing the vehicle
After washing the vehicle, apply the brakes briefly to dry them; otherwise, braking action can be reduced and corrosion of the brake discs can occur. ...
Distance
Selecting a distance Adjust the distance according to the traffic and weather conditions; otherwise, there is the danger of an accident occurring. Maintain the prescribed safety distance.φ ...