Distance to back of head: manual head restraints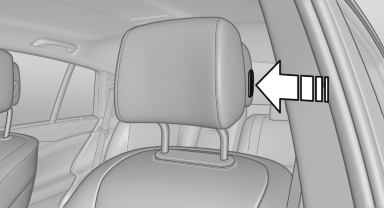 Distance to back of head: manual head restraints
▷ Forward: by pulling
▷ Back: press the button and push the head restraint toward the rear.
See also:
Washing in automatic car washes
Give preference to cloth car washes or those that use soft brushes in order to avoid paint damage. Notes Note the following: ▷ Make sure that the wheels and tires are not damaged by the ...
California Proposition 65 Warning
California laws require us to state the following warning: Engine exhaust and a wide variety of automobile components and parts, including components found in the interior furnishings in a vehi ...
Microfilter/activated-charcoal filter
The microfilter traps dust and pollen in the incoming air. The activated-charcoal filter removes gaseous pollutants from the outside air that enters the vehicle. The service center replaces th ...