At a glance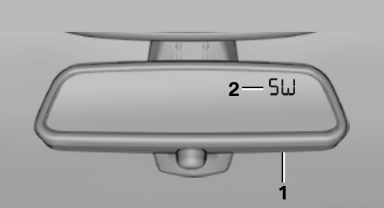 1 Control button
2 Mirror display
See also:
Use high-quality brands
Field experience has indicated significant differences in fuel quality: volatility, composition, additives, etc., among gasolines offered for sale in the United States and Canada. Fuels containi ...
Adaptive light control
The concept Adaptive light control is a variable headlamp control system that enables dynamic illumination of the road surface. Depending on the steering angle and other parameters, the light ...
The concept
Side View provides an early look at cross traffic at blind driveways and intersections. Road users concealed by obstacles to the left and right of the vehicle can only be detected from the drive ...