Assistance functions
Functional requirement
▷ The backup camera is switched on.
▷ The trunk lid is fully closed.
Pathway lines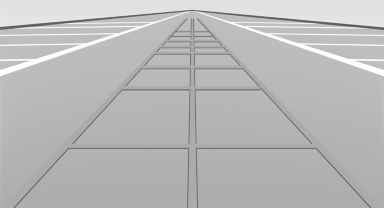 Pathway lines
▷ Can be shown in the backup camera image when in transmission position R.
▷ Help you to estimate the space required when parking and maneuvering on level roads.
▷ Are dependent on the current steering angle and are continuously adjusted to the steering wheel movements.
Show the parking aid lines.
Turning circle lines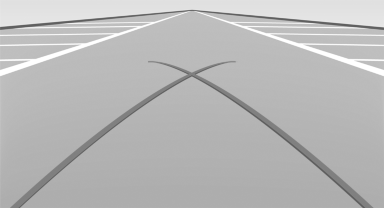 Turning circle lines
▷ Can be shown in the backup camera image.
▷ Show the course of the smallest possible turning circle on a level road.
▷ Only one turning circle line is displayed when the steering wheel is turned.
Show the parking aid lines.
Parking using pathway and turning circle lines
1. Position the vehicle so that the turning circle lines lead to within the limits of the parking space.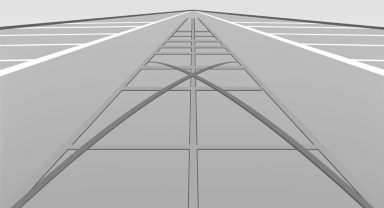 2. Turn the steering wheel to the point where the pathway line covers the corresponding turning circle line.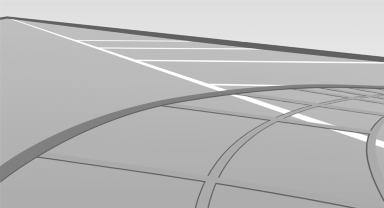 Obstacle marking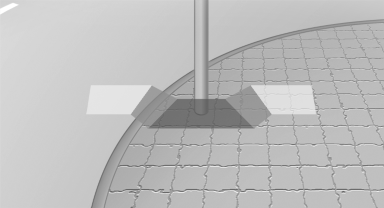 Obstacle marking
▷ Spatially-shaped markings can be shown in the backup camera image.
Their colored steps match the markings of the PDC. This simplifies estimation of the distance to the object shown.
See also:
Parking lamps/low beams,headlamp control
General information Switch position: 0, , If the driver door is opened with the ignition switched off, the exterior lighting is automatically switched off at these switch settings. Parking lamps ...
Pairing and connecting
Pairing the mobile phone To avoid becoming distracted and posing an unnecessary hazard both to your own vehicle's occupants and to other road users, only pair the mobile phone while the vehicl ...
Clean the windshield, headlamps
Pull the lever. The system sprays washer fluid on the windshield and activates the wipers briefly. In addition, the headlamps are cleaned at regular intervals when the vehicle lights are switc ...