Camera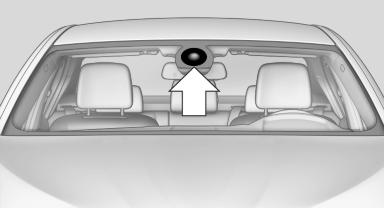 Camera
The camera is located near the base of the mirror.
Keep windshield clean and clear in the area in front of the interior rear view mirror.
See also:
Displays in the instrument cluster
1 Display of desired speed 2 Indicator lamp 3 Brief status display Desired speed Display in the speedometer: The marking lights up in green: the system is active. The marking lights u ...
Status display
The tire and system status is indicated by the color of the tires. A change in the tire inflation pressure during driving is taken into account. A correction is only necessary if this is indicat ...
Tire Identification Number
Tires with DOT codes meet the guidelines of the U.S. Department of Transportation. DOT code: DOT xxxx xxx 3410 xxxx: manufacturer code for the tire brand xxx: tire size and tire design 3410: ti ...